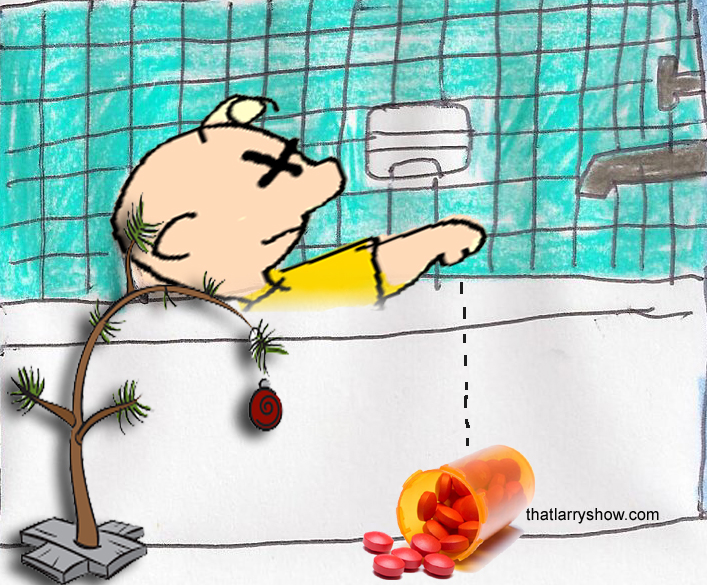 DOWNLOAD the mp3 HERE
A new Christmas carol for Charlie Brown… and his ASSISTED SUICIDE –RECORDED LIVE!
Why do the holidays suck?  • Who do we blame? • ISIS' secret Yuletide recruitment tool. • The politically corrected, new, non-pipe-smoking, SLIM LINE Santa.  • 5 worst Christmas songs of all time. (SPOILER ALERT – 2 of them were from BEATLES).  • Psssst! John Lennon just pissed in your cocktail. • Which Christmas card to send / not send.  • The new UNIVERSAL Christmas greeting.
Puke-inducing Christmas treats. • Why singles may hate holidays more than marrieds. • Why Dunkin Donuts beats the ass off Starbucks.
Banned North Korean Christmas meals REVEALED.  • How to make your cat SING. • The holiday most likely to KILL YOU.
Forget secret Santa – meet SECRET JESUS.
Podcast: Play in new window | Download
Subscribe: iTunes | Android | Email | Google Play | Stitcher | RSS | More