Podcast: Play in new window | Download
Subscribe: iTunes | Android | Email | Google Play | Stitcher | RSS | More
Larry (in a Pontiac) battles Psycho Steroid Hercules • Where are the pointiest chix in North America? • Larry almost becomes a victim • When Larry was a wimp • The ultimate pointy chick arcade game • Secrets to your best summer ever • Who you should mock mercilessly, and how  • How to teach a four-year-old to body surf • Meet Larry's T.N.S Dad • Best episode yet! • And more, more, more!
Who's the pointiest Pinball Princess? She is.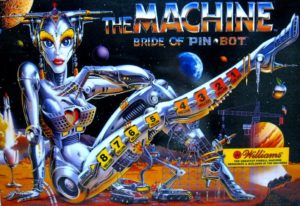 UPCOMING: (within 24 – 48 hours) – the CLIMAX of the epic Patreon trilogy Vengeance is Ours.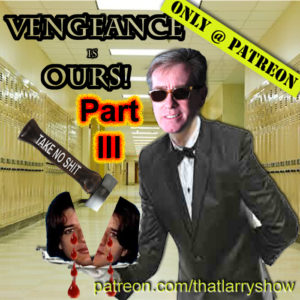 Everybody has payback on their mind, and this trilogy, this final hail of bullets episode will make you want to go back in time to dismantle every cretin who ever did you dirt. This is a million megaton revenge story where Larry and his pals reduce an adversary to a gibbering puddle of defeat. Best of all, it's a how – to – guide. Don't miss it!
Getcha Official TNS Dojo Shirt here and tell the world you Take No Shit (discretely).