DOWNLOAD the mp3 HERE
Podcast: Play in new window | Download
Subscribe: iTunes | Android | Email | Google Play | Stitcher | RSS | More
Anti-bullying is now an industry, and it's a FRAUD • Who are the REAL bullies? They're not who you think • Exposing the real agenda of the anti-bully crowd •  5 words that should trigger YOU • Go bully-busting with Mike Tyson • Where do puke-bag politicians come from? • The President of the European Union gets spanked by Tony Spumonte • Larry disses Kim Jong Un • Prolapsed sphincter –  2 words that will trigger THEM • How The Force helped Larry destroy another boss • The career-killing phrase you must NEVER utter • Identifying Power-Trippers and how to flip them • The real reason Mike Tyson went to jail and Kobe didn't • Your secret to self-worth • The T.N.S. Dojo Store opens soon – stay tuned!
Got a bully you want to bust? Let the senseis at the T.N.S. dojo handle it! https://twitter.com/ThatLARRYSHOW  or email him at  thatlarryshow@gmail.com or call him at 302-71-LARRY
BTW, I've been remiss in posting listener artwork.
Harrison Fjord, with cat-like reflexes and laser insights, created a video tutorial for dealing with Cyber-bullies. You'll like his no-fuss, n0-muss solution: https://www.youtube.com/watch?v=369bxZ2wcPA&feature=youtu.be
Here are a couple of thumbnails from an artful listener Down Under, the fabulous Biggie Talls.
This one is for Episode 5: Larry Slugs a Nun. Had the original nun looked as kinky/hot as this one, I might have clinched with her during the fight.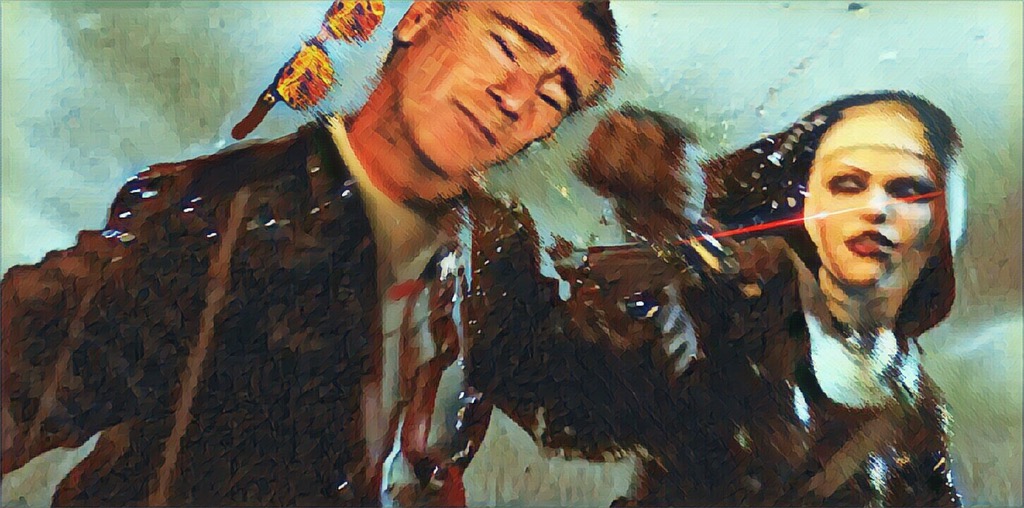 Here's another rendering from Biggie, for Episode 15 : Larry's Road Trip to Destiny. You can almost hear the wind sweep across that lonesome crossroads. (BTW, I never leave home without a guitar and a fish.)

Here's another from the amazing Renaissance Man,  aciou: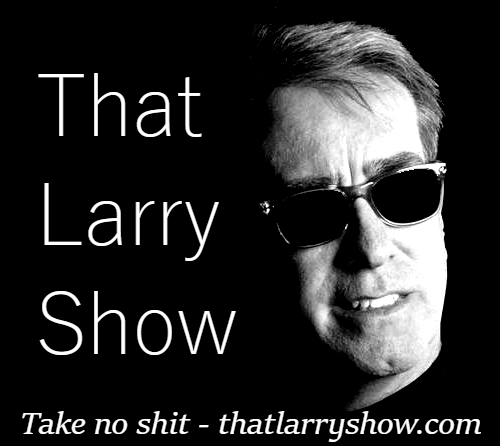 ++++++++++++++++++++++++++++++++++++++++++++++++
Lastly, the TAKE NO SHIT Dojo Store will open in a matter of days. We'll start off with a kick ass t-shirt. Any guesses as to what it is?